Call us: (803) 518-0470 (803) 466-3050

K & E Quarter Horses, LLC  Cabin Rental

 We also offer cabin rental at Leatherwood Mountains with over 75 miles of trails.

Cabin Rental - Happy Trails - Leatherwood Mountains, NC

Leatherwood Mountains is located in the heart of the Blue Ridge Mountains near Boone, NC and Blowing Rock, NC.


BEDROOMS: 1 on main level (King), 1 on upper level (King) TV Room on lower level:2 sets of bunk beds

BATHS: 1 on main level, 1 on upper, 1 on lower level

For More Information, or to Check Availability, please follow link below: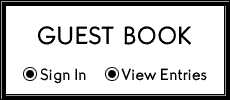 We love to hear from our guests!  If you have stayed in our Happy Trails cabin, please take a moment to tell us about your stay.  Our hope is to provide a relaxing home away from home.  Thank you!